The site, located beside Mount Eagles play area and owned by Lisburn City Council is part of Lagmore Glen, which has been designated as an Urban Landscape Wedge (ULW).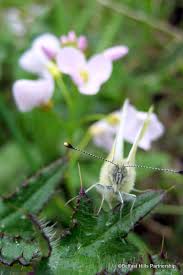 There are several other environmental designations nearby, including a Site of Local Conservation Interest (SLNCI) and Local Landscape Wedge (LLW). Organisers say the project funding will consolidate the designations to the benefit of the community.
The £14,470 funding for a wildflower meadow and extension of trees to Lagmore Glen was awarded to the Mount Eagles Drive Action Group (MEDAG).
Gerard Daye from MEDAG said the primary beneficiaries will be residents and families living in Mount Eagles estate.
"We hope to create a green oasis and wildlife corridor that can be used by everyone in the community," he said.
"This is a relatively new development of approximately 700 homes. It is estimated that there are 1,800 children living within Mount Eagles estate with limited opportunities for play and recreation.
"Currently the area designated for this project is under-utilised and suffers from significant anti-social behaviour.

"There are also elderly and disabled members of the community who would take advantage in an active participation in the project."
---
The funding has come under the Alpha Programme from Groundwork NI (as administrator of Alpha Resource Management Landfill Tax Credits)