Local school children will be taking part in an archaeological excavation at a ruined Victorian dwelling in Dunanney townland located at the northernmost end of the Belfast Hills.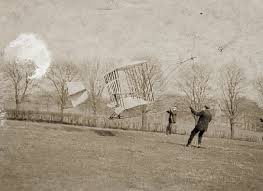 The main focus of the series of heritage events is a woodland festival being held on Saturday, May 24 with an opportunity to view a live archaeology dig.
The dig takes place from May 19 to 30 at Dunanney farmhouse, which is currently an overgrown ruin hiding a number of fascinating structures, including a possible churn-stand where milk would have been collected from the farm.
Some 10 schools will be taking part in the excavation, while members of the public will be able to view any artifacts uncovered during the woodland festival.
The rich heritage of the area will be celebrated with history talks, the launch of a new heritage booklet and a training day for people to learn about excavation surveys.
Dunanney townland gets its name from the nearby Early Christian period rath of Dunanney Fort, or Dún Áine meaning the fort of Áine – possibly the ancient Irish sun-goddess associated with summer, love and fertility.
The celebration of antiquity is in partnership with the Woodland Trust, Newtownabbey Borough Council and the Northern Ireland Environment Agency (NIEA).
It is part of a landscape partnership scheme being supported by Heritage Lottery Fund.
Jo Boylan, outreach officer at the Belfast Hills Partnership said Carnmoney Hill was steeped in history from Neolithic to post-Victorian times.
"From Early Christian raths and talks about the legacy of witchcraft in Ireland, to flying ace Lilian Bland who built and flew a biplane on Carnmoney Hill in
1910, there is a wealth of history to discover on Carnmoney Hill.
"The Victorian Dunanney farmhouse excavation should uncover some interesting artifacts from bygone days, while the woodland festival organised by the Woodland Trust will be a great day of fun."
Michelle McCaughtry, people engagement co-coordinator with the Woodland Trust said:
"We are inviting the public to come along and try one of our traditional woodland activities which include rush weaving, hedge laying and bird box making, and to explore the fascinating archaeological dig.
"Families can also try a taste of life in the Victorian and Bronze Age at our living history campsites on the day. We hope that this free event will inspire everyone to explore the amazing local natural heritage on offer on their doorstep."
Pubic talks – Lilian Bland – ace aviator, and A Bewitched Land, archaeology of witchcraft in Ireland – take place on Wednesday May 14 and 21 respectively. See events
The Belfast Hills Heritage Guide booklet will be launched on May 14 and will be available from libraries and at Mossley Mill museum.
The Lilian Bland talk will take place in Mossley Mill, Carnmoney Road, while the archaeology of witchcraft in Ireland will be held at Rathfern Social Activity Centre.
Anyone wishing to book the free archaeology training day taking place on Thursday May 22, should contact [email protected] or call 02890 603466.
Contact the Belfast Hills Partnership [email protected] or 02890 603 466 for more information.
Read more and see Dunanney Farmhouse at https://belfasthills.org/content/old-dunanney-farm-carnmoney-hill