Belfast Hills Partnership are delighted to announce the return of their FREE Trainee Ranger Scheme for young people between the ages of 18-25.
Returning for a sixth year the highly successful Trainee Ranger Scheme offers young people aged 18-25 an opportunity to gain practical experience in the environmental sector. Trainee Rangers have the opportunity to take part in a range of practical conservation tasks across the Belfast Hills. Tasks include tree planting, habitat management and wildlife surveys. Participants will also receive nationally recognised awards and gain a Lantra accreditation in the use of strimmers and brushcutters.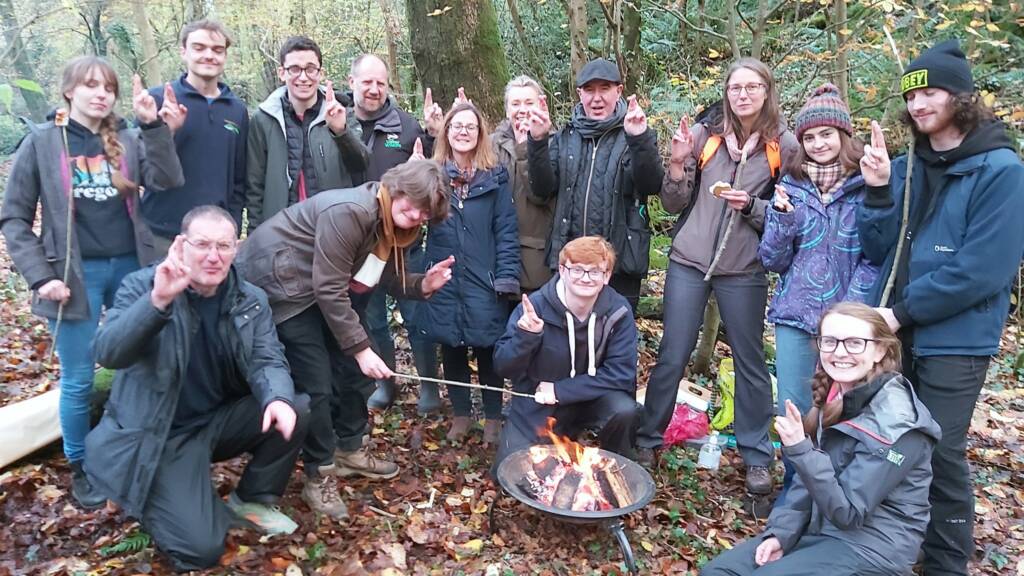 Additionally, the scheme aims to improve the health and wellbeing of those taking part.
Belfast Hills Partnership Manager Jim Bradley had this to say:
Our goal with the Trainee Ranger Scheme is to help tackle issues young people are facing in a positive way. It is long established that getting close to nature and the outdoors improves health and wellbeing. This is one of the overarching aims of the Scheme; to get young people outdoors, connecting with the natural environment and each other. Previous groups have made lifelong friends as a result of the Scheme.
Application to the Trainee Ranger Scheme
No prior experience is necessary. Training is provided, so all abilities and backgrounds are welcome. We welcome hardworking and enthusiastic individuals aged 18 – 25 who may be unemployed, or looking to gain work experience and increase their employability skills. The Scheme is also for people who want to work outdoors and do their bit to care for nature.
Silvia Galli, the Youth Development Officer at the Belfast Hills Partnership, said:
I am delighted to see the return of our Trainee Ranger Scheme for 2023. I am looking forward to seeing how participants develop and grow over the fifteen weeks of activities and training. It is very rewarding to see past participants secure employment and pursue further education in a range of environmental roles as a result of joining the Scheme.
The deadline for applications is Tuesday 5th September 2023. The scheme starts on Tuesday 3rd October, taking place every Tuesday for fifteen weeks from 10am to 3pm. There will be a Halloween and Christmas break.
To apply download an application form at the bottom of the page. For more information email [email protected] or phone the Belfast Hills Partnership office on 028 9060 3466.
The Trainee Ranger Scheme is part of Wild Youth, a joint project between the Belfast Hills Partnership and Ulster Wildlife, funded by The National Lottery Community Fund NI. Wild Youth delivers wild wellbeing sessions with young people in and around the Belfast Hills, using nature to improve their physical and mental health.